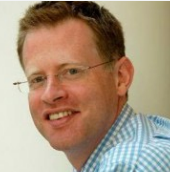 ​

Mr. Jonty Shepard

VP of Global LNG Trading & Origination

BP
Jonty joined bp Oil in 1992, where he performed several roles in operations, trading, and refining. In 1998 he took over the business development team looking after the Former Soviet Union, Mediterranean and Africa. During this period, he took on the role of bp nominated director in the setup of a new internet company the Intercontinental Exchange. 
In 2001 Jonty moved to Vietnam to be the marketing manager for upstream. In this role, he was responsible for negotiating gas sales agreements with the State Oil and Power companies and working with the World Bank to finance new Power stations. Following this, he moved to Angola where he was the commercial manager for bp's first deep-water oil development. Prior to his current role, Jonty was the executive assistant for the head of Integrated Supply & Trading, then Group Strategy, in the corporate centre. 
Jonty took over as global head of LNG for bp in 2006 with a responsibility for the management of bp equity production in Trinidad, Egypt and North West Shelf, merchant supply from Freeport, Coral, Oman, and other sources. There are significant future projects coming online including Tortue in Mauretania and Senegal and Calcassieu Pass in the USA. The portfolio includes a fleet of up to 35 LNG carriers, regas facilities in the UK, Spain and Italy, as well as long term customer contracts globally.