Oil Pricing in the Era of the Energy Transition

An Executive Roundtable
SINGAPORE
6-7 February 2024
Evolution of Global Oil Pricing

BENCHMARKS, TRADE FLOWS & FINANCIAL IMPACT
From the inclusion of WTI Midland in the Brent benchmark complex to the growing role of derivatives pricing in Asia, there has never been a greater need to understand how oil pricing systems are evolving and functioning.
This 2-day event will explain the key changes taking place across global benchmarks, the role of shifting trade flows and the impact of financial and physical flows on oil price formation. The course will also consider the role of energy transition on oil pricing systems.
A must-attend for professionals in the oil market seeking to understand the dynamic changes taking place in global oil pricing systems.

Key Global Trends to be Examined

Oil markets in the age of the energy transition
Key strategic trends in the oil market: Balances, trade flows and geopolitics
The physical and financial layers of the oil market
The evolution of the Brent pricing complex



The US goes global: The role played by WTI Midland and its inclusion into North Sea Dated Brent
The future evolution of Middle East NOC pricing systems
Oil pricing systems and the energy transition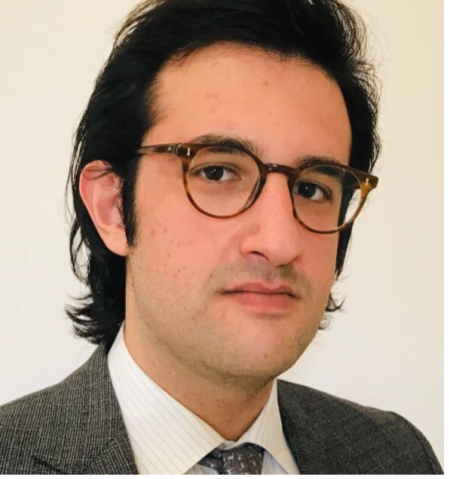 Ahmed Mehdi - Roundtable Leader
Managing Director of Renaissance Energy Advisors
Ahmed Mehdi is Managing Director of Renaissance Energy Advisors, a specialist energy intelligence firm. He also serves as a Visiting Fellow at the Oxford Institute for Energy Studies (OIES) and Non-Resident Fellow at Columbia University's Center on Global Energy Policy (CGEP). He previously served as an advisor to BHP Petroleum, advising on OPEC strategy, refining economics and short-term oil market fundamentals. He also serves as a Distinguished Associate at FACTS Global Energy (FGE). His work has included detailed studies on physical oil pricing systems. His OIES studies include: Murban: a benchmark for the Middle East? (2019), Middle East Benchmark Pricing and the Oil Crisis (2020); and The Second Split: Basrah Medium and the challenge of Iraqi Crude Quality (2021). He was also co-editor of the OIES strategic study: Middle East Oil Pricing Systems in Flux (2021).

Guest Speakers​
This course will also feature senior leaders from oil exchanges, trading houses and PRAs, who will provide key insights and the latest developments.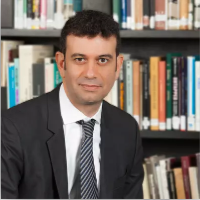 Dr. Bassam Fattouh

Director
Oxford Institute for Energy Studies
(virtual)
Mr. Gary King

President
ICE Futures Abu Dhabi​
Mr. Russell Robertson

Chief Commercial Officer
Dubai Mercantile Exchange, Singapore​
Mr. Manosh Saha

Senior Crude Trader
Cathay Petroleum International Pte Ltd, Singapore
Understand the new pricing relationships taking root in the global oil market
Analyse the key trends taking shape in major pricing centres (WTI, Brent, Dubai)
Explore the physical and financial layers in the oil market
Understand the evolution of oil pricing systems and future volatility drivers
Examine how Middle East NOCs are driving their future price regimes
Assess how the US is becoming a more important centre for global oil pricing
Gain insights into how the energy transition will impact trade flows and pricing relationships

Crude & Refined Product Traders
Corporate & Strategic Planning Managers
Price & Risk Managers
Finance & Revenue Managers
Planning & Economic Managers
Business Originators
NOC Marketing Teams
Energy Analysts
Commercial Analysts
Commercial Managers
Refinery Planners & Schedulers
Channel Optimization Managers
Procurement & Purchasing Managers
Supply Operation Managers
Market/Credit/Business/Financial Analysts
Financial Traders
Day 1: Tuesday, 6 February 2024
​ ​Module One:
​​ ​Oil Pricing in the Age of the Energy Transition: Volatility Drivers
​Oil markets and the energy transition: Shifting trade flows and refining
Energy transition & liquidity management: OPEC+, central banks and supply-side economics
US crude exports: The globalising role of WTI Midland
China's electrification story: What are the implications?

Module Two:
​​ ​Key Strategic Trends in the Global Oil Market
Where next for oil demand?
Supply-side dynamics: The evolution of OPEC+ policy
Trade flows and refining: Key issues to watch
Guest Presentation Topic: OPEC+ Behaviour in the Age of the Energy Transition
Module Three:
​​ ​Global Oil Pricing Systems – The Role of Benchmarks & Pricing Systems
What are benchmarks for?
The growing financialization of the oil market
Guest Presentation Topic: Managing Risk and Exchange-Based Pricing in Asia

Module Four:
​ ​The Evolution of the Brent Oil Pricing Complex
What is the Brent complex?
The financialization of the Brent oil pricing system
What is the "new" Brent?
What are the implications for Asian oil pricing?
Guest Presentation Topic: WTI Joins Brent: The Journey So Far

Day 2: Wednesday, 7 February 2024
​ ​Module Five:
​ ​East of Suez Oil Pricing in Perspective: Key Trends to Watch
​The role of Dubai benchmark and its evolution

Formula pricing for term contracts and OSP pricing
The Middle-East Asia trading cycle
Russian flows in Asia and pricing implications
Module Six:
​​ ​The Role of Exchanges in East of Suez Pricing
Abu Dhabi's IFAD Murban
The future of exchange-based pricing in Asia & Middle East
Guest Presentation Topic: Key Changes in Asia Oil Pricing Systems from a Trader's Perspective

Module Seven:
​ ​Middle East NOC Pricing in the Age of the Energy Transition
Sour crude pricing after the Russia crisis?
Term and spot pricing in Asia
How NOC pricing systems are changing
Course Methodology
This roundtable aims to generate actionable intelligence, through a collaborative process, providing attendees with a holistic understanding of the dynamic forces shaping the global oil pricing landscape and empowering them to navigate the complexities of the industry effectively by:-

A collaborative and strategic methodology designed to foster in-depth discussions among participants
Facilitating a comprehensive exploration of key topics, incorporating a combination of expert presentations, panel discussions, and interactive sessions
Engaging in a dynamic exchange of insights, drawing from diverse perspectives to analyze current trends, emerging challenges, and innovative solutions in the realm of oil pricing
This methodology encourages open dialogue, allowing executives to share experiences, best practices, and strategic approaches.

Conference Connection's Forthcoming Events