Production Sharing Contracts & International Petroleum Fiscal Systems – Module 1+2
Production Sharing Contracts
& International Petroleum Fiscal Systems
Attend The World's Best Selling PSC Course Held in Over 40 Cities Worldwide to Critical Acclaim!

12 June 2023 to 16 June 2023, Singapore
Overview
​The Production Sharing Contracts (PSC) course provides critical information to create the right commercial framework for successful PSC negotiations. It examines state-of-the-art practice and techniques in fiscal system, analysis and design.

Any type of 'extractive industry' will come under the realm of the course including coal, gold & rock mining, geothermal, coal-bed methane, conventional oil & gas, shale oil & gas, deepwater, enhanced oil recovery, LNG & gas-fired power generation. And that is because the PSC course goes way beyond just PSCs.
It covers:
All types of fiscal/contractual arrangements that govern business relationships between oil companies and governments

Strong fundamental elements of normal petroleum operations, production & revenue generation, cost

Recovery and division of profits

Numerous variations on the basic themes such as royalty/tax, PSC and Service Agreements, Risk Service

Contracts, rate of return systems & R-factors, ringfencing, relinquishment, bonuses & goldplating.


The Course Offers 2 Modules Over 5 Days with Options to Attend
Module 1 for 3 Days or Module 1 + 2 for 5 Days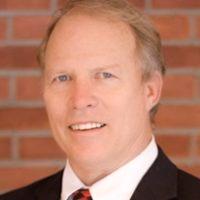 Mr Daniel Johnston
President & Founder of Daniel Johnston & Co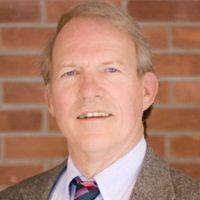 Mr David Johnston
Managing Director of Daniel Johnston & Co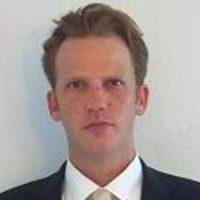 Mr Eric Johnston
President & Director of Gearhart Companies Inc
Top Management
CEO, VP, MD, GM
Analyst
Policy, Economic, Financial, Business
Professionals
Legal, Financial, Audit, Tax, Geologist, Engineers
Corporate Executives
Policy Developers, Economist
Government
Regulators, Policy Makers
Investors
Bankers, Financial Institutions
Theory of Economic Rent
Taxation Theory related to the Petroleum Industry
Calculating Contractor Take: The Common Denominator
Negotiation of Commercial Terms: Key Aspects
Concessionary (Royalty/Tax) Systems
Production Sharing Contracts
Variations of the PSC Theme
Risk Service Contracts

Rate of Return Contracts
Joint Ventures
Technical Assistance/EOR PSCs
Threshold Field Size Analysis
The Global Market For Exploration Acreage
Worldwide Fiscal Systems

Plus Exercises on
Calculating Government Take
Effective Royalty Rates
Cash Flow Audits
Value of Reserves
Savings Index
Government Participation
Lifting entitlement ('Booking Barrels')
Sliding Scales
Introduction to Petroleum Economics & Analysis
Cash Flow Modelling & Analysis
Expected Value Theory
Exploration Threshold Field Size Analysis
Development Threshold Field Size Analysis
​

Plus Exercises on
Value of Discovery Exercise
Value of Reserves-in-the-Ground Exercise
Dynamics of the Savings Index
Government Participation Analysis
Rate-of-Return-Systems
Delegates are required to bring their own laptop for Module 2.
Extensive Documentation & Research Materials as Study Aids
Module 1
A workbook (420+ pages) with nearly 30 exercises with numerous problems that teach the practical application of petroleum fiscal system analysis. Over 200 pages of additional information and one-page summaries of the commercial terms for an additional 14 countries not found in the book. Answers to the problems and exercises are also provided.
International Petroleum Fiscal Systems & Production Sharing Contracts (Pennwell book).
International Exploration Economics, Risk and Contract Analysis (Pennwell book).
Maximum Efficient Production Rate (University of Dundee).
Module 2
An additional workbook covering the Computer-based exercises will be handed out to participants signing up for the 4th/5th day sessions.
A spreadsheet module for performing cash flow analysis for most of the mainstream types of fiscal system will also be included as part of the course materials for the 4th/5th day sessions.
Delegates must bring a laptop for the 4th/5th day computer-based exercise sessions. If you would like a laptop to be arranged for you, separate rental fees will apply – Contact the PSC Secretariat for details.
The course offers a very good starting point to help understand PSC for anyone with very little background knowledge

Exposure to many different fiscal systems worldwide

Able to provide real life historical context for why+how PSC's have evolved and changed. David is an excellent presenter and provides real life stories to keep students engaged. This is not just a course based on theoretical concepts

Excellent and great insight with the determination of Government take in a production sharing contract

Experienced, knowledgeable and is very good at simplifying his explanations

Very good on discovery of PSC's & especially simplifying them

The Course Director is very good at delivering the concepts and making sure you understand

Managed to cover a lot of fiscal terms which I was not too
comfortable with before

Provided a great overview of all aspects of the subject. Learning government position was very useful

Comprehensive course plus a good instructor who makes everything so simple

The course was impressive and exceeded my expectations

Module 1
THEORY OF ECONOMIC RENT

TAXATION THEORY RELATED TO THE PETROLEUM INDUSTRY
CALCULATING CONTRACTOR TAKE: THE COMMON DENOMINATOR
NEGOTIATION OF COMMERCIAL TERMS: KEY ASPECTS
CONCESSIONARY (ROYALTY / TAX) SYSTEMS
PRODUCTION SHARING CONTRACTS
VARIATIONS ON THE PSC THEME
RISK SERVICE CONTRACTS
RATE OF RETURN CONTRACTS
JOINT VENTURES
TECHNICAL ASSISTANCE / EOR PSCS
THRESHOLD FIELD SIZE ANALYSIS
THE GLOBAL MARKET FOR EXPLORATION ACREAGE
WORLDWIDE FISCAL SYSTEMS
PRODUCTION SHARING CONTRACT OUTLINE

Module 2
Introduction to Petroleum Economics and Analysis
Cash Flow Modelling & Analysis
Expected Value Theory
Exploration Threshold Field Size Analysis
Development Threshold Field Size Analysis
Tests for progressiveness (regressiveness)
Testing "progressive" royalties

Exercises​
Value of Discovery Exercise
Value of Reserves-in-the-Ground Exercise
Dynamics of the Savings Index
Government Participation Analysis
Rate-of-return systems