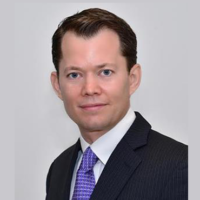 ​

​Dr. Jeff Brown

President

FGE
Dr. Jeff Brown, as President, leads FGE's oil and gas consulting teams across the globe. 
Jeff re-joined FGE from JP Morgan where he was Executive Director, Global Commodities Research/Strategy, working closely with clients globally.  He was a regularly featured speaker at JP Morgan events and published widely on energy markets. Aside from his previous management roles with FGE, Jeff also served as Senior Oil Analyst at the International Energy Agency in Paris, where he was co-author of the monthly Oil Market Report. During this time, he developed the IEA's short- to mid-term oil demand forecasting framework and led research examining oil/gas interfuel substitution.  Before the IEA, he was a Research Fellow at the East-West Center in Honolulu where his primary emphasis was LNG Markets East of Suez.  Jeff has a Ph.D. in Economics. 
Dr Brown is the author of many articles in industry, economic, and policy journals and widely cited as an energy expert, including interviews with The Wall Street Journal and the New York Times and appearances on news channels such as CNBC and Bloomberg. He delivers numerous speeches and conducts specialized briefings around the world each year.  He also regularly leads commercial advisory services and projects focusing on downstream oil and LNG.