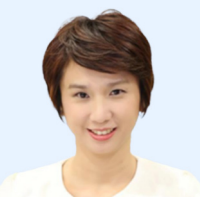 ​

​Ms. Low Yen Ling

Minister of State

Ministry of Trade and Industry, Singapore
Ms Low Yen Ling was elected as a Member of Parliament for Chua Chu Kang GRC in the 2011, 2015 and 2020 General Elections. She is presently the Minister of State for the Ministry of Trade and Industry (MTI) and Ministry of Culture, Community and Youth (MCCY). Prior to that, she was the Senior Parliamentary Secretary for the Ministry of Education (MOE) from 2015 till July 2020 and the Ministry of Manpower (MOM) from 2018 till July 2020. She had also previously held office in the Ministry of Social and Family Development (2013-2015), MCCY (2014-2015) and MTI (2015- 2018).  
Ms Low began her career in the private sector with experience in financial institutions and a start-up venture. Thereafter, she joined the Singapore Economic Development Board and in her decade of service, played a key role in strengthening Singapore's entrepreneurial landscape and professional services sector. In 2011, she became Chief Executive Officer of Business China, an organisation nurturing Chinese biculturalism, bilingualism and collaboration with China. With her strong bicultural and bilingual background, she spearheaded unique programmes to immerse business leaders in China and deepen young Singaporeans' knowledge of modern China. 
Drawing on her strong ties with the local business community, Ms Low is presently Advisor for the Singapore Business Federation's (SBF) SME Committee (SMEC) and Singapore Chinese Chamber of Commerce and Industry's (SCCCI) Trade Association Committee (TACOM). She also serves on the multi-agency national SG Clean taskforce to uphold high standards of public and personal hygiene beyond Covid-19. In addition, Ms Low is Chairperson of the Mayors' Committee and Mayor of South West District. 
With a heart for the underprivileged, Ms Low continues to serve as a board member of the Chinese Development Assistance Council (CDAC) where she steers its Student and Parent Education Committee to expand the organisation's reach and support to low-income students and families. Under her leadership, CDAC and its partners have established more than 20 Big Heart Student Care centres island-wide to provide afterschool care to students of all races. Ms Low also contributes in the area of education as a member of the PAP Community Foundation (PCF) Executive Committee. 
In her past role as MOE's Senior Parliamentary Secretary, Ms Low led the ministry's efforts to strengthen students' foundation in their learning of the Chinese language. In her capacity as Chairman of the Committee to Promote Chinese Language Learning (CPCLL), Vice-Chairperson of the Lee Kuan Yew Fund for Bilingualism, and Advisor to the Singapore Centre for Chinese Language (SCCL), Ms Low expanded the breadth and depth of public outreach programmes that attracted increased participation from pre-schoolers, youths and parents. 
Ms Low also spearheaded the drive to improve communications and public awareness of SkillsFuture, the national lifelong learning movement. These efforts were synergistic with her responsibility as Senior Parliamentary Secretary of MTI where she aligned the government's SkillsFuture thrust with several Industry Transformation Maps (ITM) to help businesses meet the challenges of a changing economy. At MOM, Ms Low advanced the interests and skills of workers, focusing on older Singaporeans, women and young graduates.