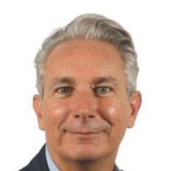 ​

Mr. Patrick Dugas

Vice President LNG Trading

TotalEnergies Gas & Power Limited
Patrick Dugas, Vice President LNG Trading in TotalEnergies Gas & Power Limited (TEGP), is based in Geneva and is currently managing the worldwide Trading LNG Portfolio of TotalEnergies with the offices of Geneva, Singapore and Houston.  
This covers different aspects of the LNG portfolio management, including but not limited to the spot physical trading, the financial trading, the commercial operations, the optimisation of the flows of the portfolio long term contracts (Supply and Purchase Agreements) and the Risk Management of the price exposure.  
He is also working in coordination with the LNG Shipping division and the Business Development of the global LNG activities of TotalEnergies. 
He has been involved in LNG industry for more than 15 years with past experience in power, emission & natural gas trading. 
He also previously run the West African Trading desk of TotalEnergies Trading SA in Geneva dealing with refined products as LPG, kerosene, gasoline, gasoil, fuel and bitumen. He has over 20 years of global experience in the energy industry with a particular focus on Risk Management.