Pacific Gas Insiders
SINGAPORE
7 - 8 March 2024
FGE's Insiders Briefings
An industry-leading annual forum for gas executives to assess options for building successful strategies for investment in LNG, pipelines, downstream natural gas, and power markets.
PGI 2024 will provide the opportunity to discuss key topics surrounding the ever-changing gas and LNG business. Major developments in new and existing markets for natural gas in Asia will be covered, particularly considering surging European LNG demand given the Russian invasion of Ukraine. The impact of new LNG supplies on trade flows will be discussed. Recent trends in LNG pricing and contract terms will be reviewed. All this will be considered in the context of the global market as the need for LNG and energy security continues to be at the forefront of consumers' and governments' priorities.
PGI 2024 will be taking place directly after LNG Supplies for Asian Markets (LNGA) 2024 in Singapore. Discounts are available to those who register for both PGI and LNGA 2024.
Setting the Scene—Oil & Gas/LNG Markets
Long-Term Implications of Shifting Market Dynamics
China's Gas Market and LNG Imports
LNG Supply Outlook
LNG Shipping Market: What LNG players need to know

Established Asian LNG Markets—Japan, Korea, and Taiwan
New Asian LNG Markets
India's Gas/LNG Demand to Face Near-Term Headwinds, but Will Grow Strongly in the Long Term
See inside for further topics covered...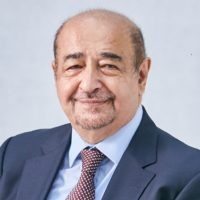 Dr Fereidun Fesharaki

Founder & Chairman, FGE
Dr Fereidun Fesharaki is the Founder and Chairman of FGE. His work is well recognized worldwide for pioneering oil and gas market analysis and studies of the Asia Pacific/Middle East energy markets since the early 1980s.
He received his Ph.D. in Economics from the University of Surrey in England and then completed a Visiting Fellowship at Harvard University's Center for Middle Eastern Studies. He joined the East-West Center in 1979 where he led the energy program as a Director and Senior Fellow till 2013.
In 1989, Dr Fesharaki was elected a member of the Council on Foreign Relations in New York. Since 1991, a member of the International Advisory Board of JX Holdings (and its predecessor companies). He was the 1993 President of the International Association for Energy Economics (IAEE).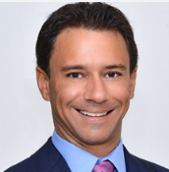 Mr Shasha Fesharaki
Executive Vice Chairman and Managing Director, FGE USA
Shasha Fesharaki holds an MBA with an emphasis on International Business. He specializes in LNG marketing and pricing, and
is responsible for providing buyers and sellers with sourcing and placement strategies for LNG, participating as well in bi-lateral
negotiations for LNG Sales and Purchase Agreements.
In addition to having an overall view of global LNG demand and supply, he specializes in the Korean market and has extensive
experience covering the Middle East gas market. He has spoken at a number of natural gas conferences as well as authored
numerous reports and studies over the last several years with respect to the Middle East and Asia Pacific gas markets.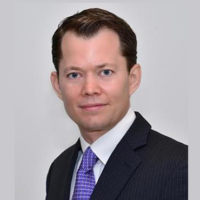 Dr Jeff Brown

President, FGE
Dr Jeff Brown, as President, leads FGE's oil and gas consulting teams. He works closely with FGE consultants in Asia, Europe, the Middle East, and North America.
Jeff re-joined FGE from JP Morgan where he was Executive Director, Global Commodities Research/Strategy, working closely with clients globally. He was a regularly featured speaker at JP Morgan events and published widely on energy markets. Aside from his previous management roles with FGE, Jeff also served as Senior Oil Analyst at the International Energy Agency in Paris, where he was co-author of the monthly Oil Market Report. During this time, he developed the IEA's short- to mid-term oil demand forecasting framework and led research examining oil/gas interfuel substitution. Before the IEA, he was a Research Fellow at the East-West Center in Honolulu where his primary emphasis was LNG Markets East of Suez. Jeff has a Ph.D. in Economics.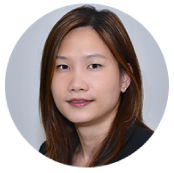 Ms Alexis Aik
Managing Director, Global Gas/LNG Team, FGE Singapore
Alexis Aik heads the group's gas/LNG research and consulting practice from the Singapore office. She also manages the group's commercial practice (Commercial Advisory Service) with a team of experienced LNG experts.

At FGE, Alexis' research centers on the developments in the natural gas and LNG sector, including demand-supply scenarios and
pricing issues. She takes a special interest in Asian gas/LNG market dynamics and LNG contract pricing. Her past experience spans
both the natural gas/LNG and downstream oil business, where she analyzed the relationships between these two sectors—regional
focus on Southeast and Northeast Asia. Previously, Alexis also tracked Asia Pacific oil product specifications.
In addition to leading studies dealing with LNG procurement and pricing analysis, country specific natural gas and oil markets,
Middle East & Caspian Sea oil demand, and trade & pricing East of Suez, Alexis has also presented at several oil and gas briefing/
conferences in Asia, the Middle East, and the US. She has advised on the negotiations/structure of several LNG SPA and HOA deals
for several National and International Oil Companies in both Asia and Europe. Her work has been published in numerous interna-
tional publications and research journals and has also been filed in US Federal Energy Regulatory Commission (FERC) proceedings.
Alexis has a bachelor's degree in Business Management.

FGE's Insiders Briefings have been established over 30 years. Held annually in the Middle East and Singapore, the format of these briefings allow participants to learn the key issues affecting the oil and gas markets, together with FGE's own analysis and forecasts, through interactive discussions.
• Gain a clear understanding of the complexities that exist within the East of Suez gas/LNG markets.
• Identify key drivers shaping future developments—where are the sensitivities and uncertainties?
• Understand how the trading relationship between Asia and the Middle East is changing.
• Recognize the key role played by the East of Suez region in shaping the future evolution of global LNG trade.
• Engage with FGE's team of regional experts.
• Network with executives from leading international companies.