Gasoline & Diesel Blending

Learn how to profit, make, and optimize blending formulas

Online Course
Overview
For more than a decade, Conference Connection has organized the 3-day Gasoline and Diesel Blending Course that has been successfully held in various global locations including: Singapore, Rotterdam, Fujairah, Dubai, Abu Dhabi, Bahrain and Kuwait, with attendance by traders, refiners, analysts, schedulers, and operations personnel.
Over the course of three-days, the program seeks to focus on gasoline and diesel blending techniques concentrating on the creation and optimization of profitable blend formula. In addition to comprehensive analysis of blend components including pricing and the environmental impact, the program seeks to educate participants through real life case studies and exercises. Take home after the course:
800+ Pages Gasoline and Diesel Blending Handbook
35+ Blending Programs and Exercises
Gasoline and Diesel Blending Optimizer Program (DEMO)
Blending Components Data Base
Gasoline and Diesel Specifications Catalogues
And more….
Course Director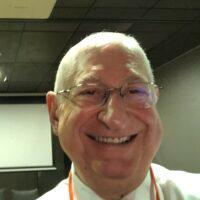 Mr. Ara Barsamian

President & CEO
Refinery Automation LLC, USA


Ara Barsamian is currently President and Chief Executive Officer of Refinery Automation Institute, LLC (RAIL). A fuels blending automation consulting firm, Refinery Automation Institute specializes in the profitable growth, development, and implementation of blending operations and technology.
Previously, he served as a group head of Exxon Research and Engineering Company where he designed, implemented, started up, and commissioned over 20 blending and oil movement systems across the United States, Europe, South America, the Middle East, and Asia.
In 1985, he formed 3X Corporation, which was later acquired by ABB, building on his 40+ years of experience in over 60 blending automation and optimization projects.
Ara is a fellow of American Institute of Chemical Engineers, life-time member of International Society for Automation, member of ASTM working group on using spectrometers for certifying in-line gasoline blends, and a member of IBIA's Future Fuels working group.
He graduated from the City University of New York with a B.S. and M.S. degrees in Electrical Engineering.
Review specs around the world: APA (Singapore, Dubai, Saudi), EU, USA, Latin America, etc.
Determine what blend components you should buy and use for specific grades
Assess pricing of each component relative to market and future trends
Evaluation of blend components for best profits
Optimize blend recipe formula for maximum profitability
Ethanol blending and impact on properties
BioDiesel (FAME) and Renewable Diesel Properties and Blending
Biofuels vs. Fossil GHG Reduction
Hundreds of references: specs, price bulletins, blend component data base, list of world oil refineries, other blending information sources
Online Version available Now.
The Gasoline & Diesel course is now available as a separate multi-module, fully online version, which you can take over a period of 20 days, at your convenience.
High quality videos and content, Ten (10) gasoline and eight (8) diesel modules with each module having one or more videos for theory and exercises, Real-life and hands-on Exercises, Electronic version of the course book (PDF) with over 800 pages, Demo of Diesel GHG Blender, Short quiz to test what you have learned during the course

Traders
Gasoline, Fuel Oil, Middle Distillates
Business Managers
Marketing, Marine, Products Trading
Professionals
Operational Engineers, Project Engineers
Surveyors
Cargo Inspectors, Blend Schedulers
Analyst
Business, Fuel, Project
Laboratory
Supervisors, Blenders
Day 1
Introduction to Gasoline Blending




Blend components & properties

Blending Economics – Pricing Blend Component & Finished Product

Blending Property Calculations

Introduction to Blend Optimization

Blending Optimizer Exercises (to make US & Exports, Gasolines as well as determine Blend Economics)

Gasoline & Diesel Lab Test Methods & Precision of Measurement



Day 2
Dispute Resolution & Blend Targets Setting Using Lab Precision Measurement

EnviroSpecs, RFS, Compliance Using EPA Complex Model

Ethanol Blending & Non-Linear Property Prediction Calculations

Specific Gasoline Blending Profit Improvements

Lab Vist
Day 3
Diesel Specifications & Grades

Pricing Blend Component & Finished Products Using Platts Method

Diesel Blend Property Calculation

Diesel Blending Optimizer Usage, Examples & Exercises (to make US, EU & Mexican Diesels)

Blending Biodiesel & Renewable Diesel

Exercises with the Diesel Optimizer to make US, EU, Mexican diesels, with & without Biodiesel & Renewable Diesel

Green Fuels vs Fossil GHG Reduction



Ara is a great communicator and made this difficult topic
simple, a great course, delivered very well.

"I got really good insights into the topic and now have a
better understanding of what blending is all about

Ara has tremendous knowledge and experience

Ara Barsamian is very knowledgeable, which made it easier
to understand the course

The course is very detailed & it also provides a macro view

The course was very detailed and Ara has much experience
on both theories and hand-on practices