Refining Economics

Gain an In-Depth Understanding of How Refineries Make Money and What Affects Refining Investment

28 Aug 2023 to 29 Aug 2023, Singapore
Overview
The Refining Economics course is designed to teach fundamentals of refining economics to non-refiners or to those newly introduced to refining. A technical background is not necessary to understand course materials and the course should be useful to financing or marketing individuals who have some involvement with refining or petroleum products. Similarly, a marketing background is not critical and the course may be helpful to refinery engineers who would like to understand how commercial and economic factors drive operating and investment decisions that affect their refineries.

Supply & Demand
Petroleum & Refinery Economics Analysis & Methodologies
Crude Oil
Physical Properties & Valuation
Refined Products
Grades & Specifications
Renewables
Renewable Fuel Markets Analysis
Transportation
Logistics of Transportation
Pricing
Crude Oil & Refined Products
Technologies
Key Refining Technologies
Refinery Configurations
Typical vs Marginal
Cost & Yields
Operational Costs, Capital & Turnaround Costs
Course Director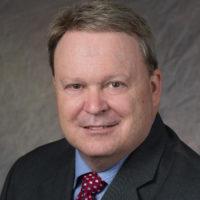 Mr. Tod D. McGreevy

President
Muse, Stancil & Co.
USA



Mr. Tod McGreevy has over 31 years industry experience and a diverse background in petroleum refining and manufacturing. Mr. McGreevy currently serves as President and Director of Muse, Stancil and Co., a global energy consultancy headquartered in Dallas, Texas. He has been with Muse since 2003 and is also a Director of Muse's Singapore affiliate, Muse, Stancil & Co (Asia), Pte. Ltd.

During his career, Mr. McGreevy has held various positions that encompass many of the technical/managerial functions found in the downstream sector of the petroleum industry. Previous work assignments have given him a wealth of experience in refinery economics including tactical planning and optimization, long-term, strategic planning, project evaluation, economic justification, and development, budgeting, financial performance measurement and benchmarking, and financial modeling.

Analysts
Commercial, Investment, Economic, Market
Business Managers
Refiners, Project Developers, Technology Suppliers
Professionals
Legal, Financial, Audit, Insurers
Corporate Executives
Policy Developers, Economists
Government
Regulators, Policy Makers
Investors
Bankers, Financial Institutions
Understand how location, configuration and crude oil supply contribute to refining profitability
Identify new refinery project opportunities and learn how to maximize their commercial value
Discover how to develop new opportunities and reduce their operating, technical, and commercial risks
Find out how refinery configurations affect petroleum product prices worldwide
Improve your understanding of the role logistics plays in refinery profitability
Learn how to interpret published information on the refining industry and refining companies

Identify key methods of comparing refinery competitive strength.
Understand the nature of petroleum markets, market cycles, and their global interconnectivity
Discover how refineries can be modified to become more profitable
Learn why refineries prefer different types of crude oils
Find out how trends in petroleum demand force refineries to invest
Hear about key issues driving refinery investment in the current market

It gives a great overview of the vocabulary of refinery economics. Lots of nice examples. Immense experience. This course is a great introduction to petroleum and refining economics for industry professionals. I will heartily recommend it to others in my company.

It covers a broad array of refining and economics topics, without losing the depth for each of the topics discussed. The course instructors have extensive knowledge and expertise in the industry and are able to answer the questions raised by attendees coming from diverse backgrounds. It was interesting to learn about how the choice of crude, together with refinery configurations, affects the yields and refining margins.

The presentation and presenters were excellent. They make the material seem easy with their explanation and I got clearer background about the refineries and how they operate.

This course is very detailed, covering many aspects of oil market. All the speakers have 20-30 years of industry experience. This training course has helped me to understand the oil market better.

Clear and very good presentation. Speak clearly and experienced. Economic Value of Key Refinery Processing Technologies & Refinery Economic Fundamentals.

Instructors know in-depth about the course material and very passionate about delivering information.