THE MEETING PLACE FOR ASIA'S LNG BUYERS & SELLERS
Conference Connection is pleased to announce the 18th LNG Supplies for Asian Markets 2024 (LNGA 2024) which will be held in Singapore from 5 – 6 March 2024 under Chatham House Rule. Following the success of LNGA 2005 - 2023 which attracted over 3,400 participants from 60 countries worldwide covering varied sectors of the Gas/LNG industry, this conference will provide continuing insights into the challenges and opportunities for the LNG industry over the next decade with an emphasis on the Asian markets, which accounts for over 65% of global imports.

LNGA 2024 TO BE HELD UNDER CHATHAM HOUSE RULE
Chatham House Rule:
When a meeting, or part thereof, is held under the Chatham House Rule, participants are free to use the information received, but neither the identity nor the affiliation of the speaker(s), nor that of any other participant, may be revealed.
Click Here For more information.
LNGA 2024 CONFERENCE AGENDA
The interim & final progammes will feature additional speakers. Please visit www.lng-conference.com for updates. Copyright Conference Connection Pte. Ltd. Programme and speakers are subject to change

OFFICIAL OPENING & MINISTERIAL ADDRESS
Advisory Committee Chairman
DISTINGUISHED PANEL OF SPEAKERS
LNGA 2024 Conference will be highly relevant for all senior decision makers responsible for LNG & Natural Gas from gas producing, consuming, marketing and distribution groups from both corporations and governments. It will be especially relevant for:

LNG/Gas

and

Power Project Managers

and

Directors

Economists, Policy Makers, Corporate Planners

and

Analysts

LNG/Gas E&P Managers

Contracts

and

Legal Managers

​



Marketing

and

Business Development Managers

Banks

and

Project Financiers

Oil/Fuel

and

Pipeline Gas Traders

LNG Consultants

and

Project Advisory Services




Great insights on LNG Demand/Supply dynamics in today's market."

The conference was very informative and valuable. Well done to all at CC."

We were very thrilled to attend this year's conference and we will for sure return to the next conference in Singapore. It was our first ever LNG conference and our team was very satisfied with the conference and the network you set up. We made more connections and build up our portfolio as we will also become LNG exporter in near future once "Greater sunrise" project comes to operation."

LNG Asia really gathers a great crowd of LNG experts inspired by Dr Fesharaki for frank discussions protected by Chatham House rules! Well done once again!"

Up to date engagement with global LNG players. Insightful, provocative and informative."

We are happy to have sponsored and participated as a speaker and look forward to next year!"

Thanks for the invite to the conference. It was a great success! It is also one of the best I attended to date, and I gained a lot of knowledge and contacts!"

I think LNGA is one of the best conferences known as an international conference. Speakers are good. Attendees are good. And particularly, staff like you are helping us a lot."

SPONSORSHIP & NETWORKING OPPORTUNITIES
Broaden Your Visibility & Strengthen Your Profile at LNGA 2024!
LNGA is a preferred platform for sponsorship where Asia's LNG buyers and sellers meet. Every year LNGA attracts more than 40% - 60% first time attendees, with exponential networking and business opportunities. In its 18th year, LNGA 2024 provides premium networking opportunities to increase your company's visibility and boost your business potential to a highly targeted audience of senior 'C' Level LNG & Natural Gas Executives. The conference is expected to attract over 200 participants from over 25 countries worldwide.
Sponsorship Opportunities and Benefits Include:
Platinum, Gold & Silver sponsorships which provide as many as six complimentary guest passes according to the value for each level in addition to maximum profile for the sponsor.

Hosting of official networking functions - Two guest passes will be extended to host of each function.

Official Conference bags, lanyards, ballroom collaterals and documentation are also open for sponsorship.

Mobile App and Interactive Audience Polling are open for sponsorship.
For sponsorship opportunities, value and benefits to your organisation, please call us now at +65 6338 0064 or email Abby Seah at Abby@cconnection.org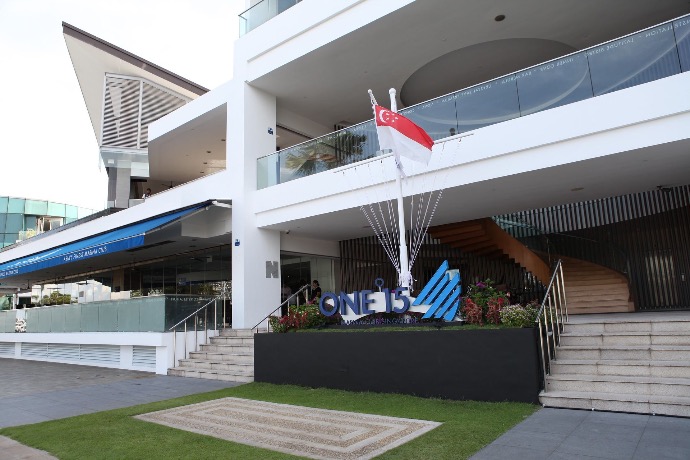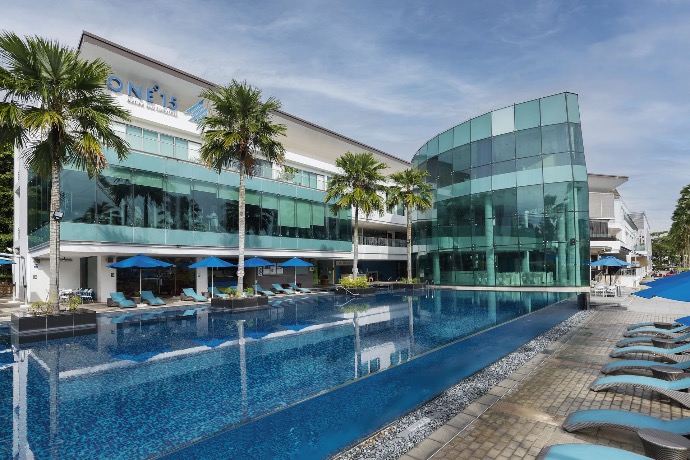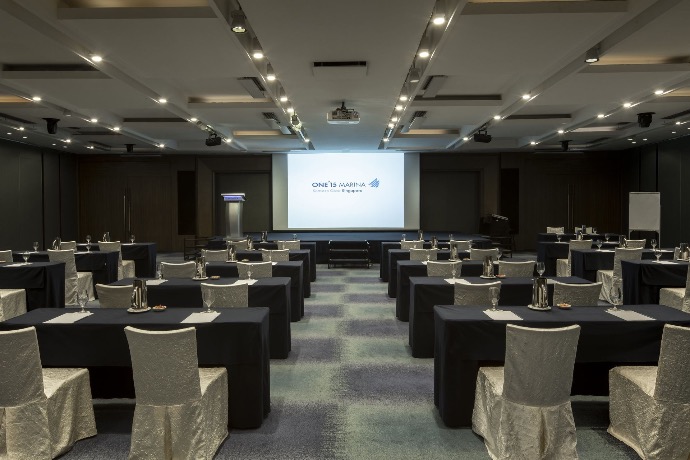 Escape to the wondrous world of unrivalled luxury at ONE°15 Marina Club. One Degree and Fifteen minutes North of the equator lies ONE°15 Marina Club; More than just a club, it's an unprecedented lifestyle destination.
ONE°15 Marina Club is nestled within the very exclusive Sentosa Cove enclave and is part of the emerging stylish, upscale luxury district that is positioned to become one of the world's most well-integrated waterfront lifestyle communities. Evoking the glamour and elegance of Monte Carlo, ONE°15 offers world-class marina facilities, guest rooms and is replete with a comprehensive range of luxurious private club amenities catering to both boaters and non-boaters alike.
More than just a club, it is an unprecedented lifestyle destination.
ONE°15 Marina Club is the Proud Winner of Asian Marina of the Year at Asia Boating Awards 2012-2014
Proud Venue Host of the Clipper Race 2013/14
Proud Venue Host of the Singapore Yacht Show 2011-2014
Proud Venue Host of the world's most gruelling yacht race  – Volvo Ocean Race 2008/09
PHOTO GALLERY - LNGA 2023